Tooling Design and Manufacture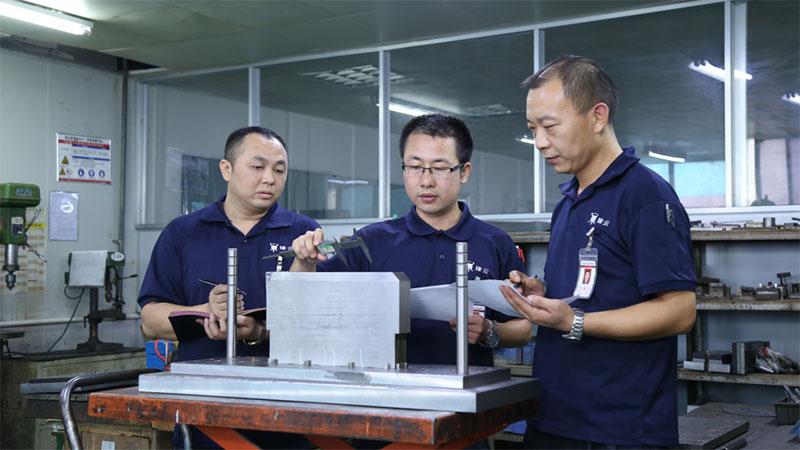 We have more than 20 years of mold design experience within the metal fabrication industry. We also own a full set of manufacturing equipment, including CNC machining centers, wire EDM machines, milling machines and grinding machines, allowing us to develop a variety of molds according to customer requirements. Users need only share their specific requirements, and provide drawings or samples, and we will carry out production of a corresponding mold.
Our mold design director has more than 20 years of experience in independent mold design and a professional mold design team with him. We also hired technical experts from Germany as mold development consultants, enabling us to come up with better mold designs to directly guarantee an excellent processing precision and high qualification rate, ensuring the processing precision remains at 0.02mm.
As an example, we manufactured exhaust mufflers that needed 368 holes with a diameter of 1.2mm on a 75mm×100mm and 1.5mm thick SUS316L stainless steel plate. At that time, the client had already failed several times in producing an acceptable mold before they finally came to us for a solution. We not only successfully developed a mold that met their needs, but it also passed the first round of qualification tests with no need for later tests, ensuring a flatness of less than 0.1mm and a daily production of 40,000 piece.